By Esther Nmuta Chikere.
I kind of have my hands full with a number of things from time to time, not all are financially rewarding but life paths that must be followed and duties needed to be done, therefore, when I get impressed, I mean strongly impressed to put pen on paper about a subject, I try, no matter how tacky the subject, to put words together around it. So let's try this one and get it out of the way.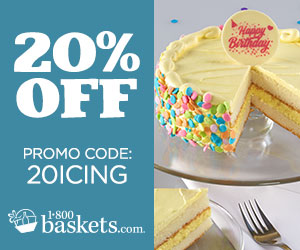 Guys, I mean ladies and gentlemen, watch who talks to you and who you allow yourself to listen to. This is very important as they have a way of coyly placing themselves in positions of help, love, family and friends, sometimes elders. I must admit some of these people have genuine interests towards you while most of the time, many are Wolves in Sheep Clothing; envious of where you are and wanting a way to bring you down. It is important to bear in mind that they don't always mean well when they say "It is for your own good, most of the time, it is not anywhere for your good".
http://

Tessy is a friend with some bad experience with a guy she now calls her Ex. But I had her kind of experience, sometime long time ago. There was this man, a little bald, then between the age of 40-45, I knew his wife to be a woman of about 35, of this religious sect that permanently had their heads covered with some scarf or clothing every time of the day, either to work or Church, their heads were permanently locked down. The wife at best would be a High school grad and by no indication had a job or trade.
His so called friend a younger man in his early 30s had this partner, a smart, strong futuristic and dynamic girl; who did everything to push this guy to success, they already formed a company and were beginning to develop it to other levels. Then came this bald head and cautioned the young man: "You don"t do business with a woman, you don't form a company with a woman" The younger man swallowed the talk up immediately and dismantled all he started with his friend all because one demented man, whose wife could barely read and write, whose business was all in a portfolio. The younger man listened and his partner didn't want to be with a wishy washy personality that didn't have a mind of his own, she actually left him in her mind like immediately while she planned her exit from the relationship. From what I heard, the guy is in regret and still struggling.
Tessy's story is similar but she was already in the family way when someone came to her guy and laid a stigma, a big lie on her, the guy gulped it in. She went through her pregnancy, now have a baby and Ex just realized everything he was fed were all lies. He wants back. Although Tessy does not want to even see him; I think otherwise. He was deceived, he was lied to, someone deliberately set out to destroy her relationship. I seriously think she should take her time and reconsider.
The second part of This is:
Whenever you see a man or woman acting stupidly or senselessly, do not abuse and call them bad names. There's a big possibility that she/he might actually be senseless as someone might have TAKEN away his senses through concussion, voodoo or occultism.
http://
We all see healthy normal people go mentally bersack and we call them Mad, all because some evil person must have cast some evil spell on them and they lose self control. So it is with men/women that Poison people's food in the name of love or relationship. They set your brain asleep and you just do only what they approve of. Onlookers look at you as stupid, not knowing you are under an evil seductive influence. They make a caricature of your personality, in their deluded mind they call you beloved.
I'll want to pray for people since I can imagine what it is like to have a stupid person be in charge of a smarter one's control. A pure evil.
Again, whenever you see this taking place, remember the victim in your prayers as it is the best you can do.
Tessy's man was placed under a spell, the wicked man got money for his false allegations and when the guys eye cleared sued him to court for recovery.
Tessy you see why you should let go of your anger/wrath and give life another chance. Time they say heals all.
Hope this speaks to someone.
I am Esther Chikere.