Popular EBEANO Supermarket in Lekki is on Fire! Lagos Nigeria.
TINUBU AND AMBODE NEED TO EXPLAIN TO ALL NIGERIANS WHY IT IS ONLY THE IBO OCCUPIED MARKETS THAT GET DEMOLISHED WITHOUT PRIOR NOTICE; WHILE THE POOR TRADERS ARE LEFT EMPTY, UNEMPLOYED AND WITHOUT COMPENSATION FOR THEIR DESTROYED WARE.
NIGERIANS WANT TO KNOW WHY IT IS THE EBEANO, AN IBO OWNED SUPERMARKET THAT HAS TO BE RAZED TO THE GROUND IN FIRE. WHILE THE FIRE DEPARTMENT WATCH IN HELPLESSNESS.
TINUBU OWNS HALF OF THE MARKETS IN LAGOS, NONE HAS BEEN DEMOLISHED BY UNNAMED DEMOLISHERS, NOR  TOUCHED BY SMALL OR HIGH SCALE FIRE.
TINUBU OWNS MOST INVESTMENTS AND PROPERTIES IN LAGOS; MAY I KNOW WHY NONE SO FAR HAS BEEN RAZED BY FIRE. IS FIRE AFRAID OF TINUBU'S INVESTMENTS?
WHATEVER IS THE CAUSE OF THESE MYSTERIOUS FIRES; DOES IT MEAN THAT FIRE FORBIDS TINUBU'S PROPERTIES MARKETS, INVESTMENTS?????
AMBODE AND TINUBU OWES NIGERIANS AN EXPLANATION TO THE MYSTERIOUS FIRES THAT ONLY DESTROYS IGBO OWNED CONCERNS.
BECAUSE ONE MORE SUCH MYSTERIOUS FIRE: ONE MORE OF SUCH FIRE; JUST ONE MORE………
OTHER INVESTORS MAY NEED TO BE KEEPING VIGIL OVER THEIR INVESTMENTS.
SERIOUSLY HOPING NO ONE IS DROWNING THE IGBOS, THIS TIME NOT IN THE LAGOON BUT WITH FIRE.
A WORD THEY SAY IS ENOUGH FOR THE WISE.
Esther Nmuta Chikere.
The store in the heart of Admiralty Way, Lekki Phase 1, Lagos, offers a wide variety – from shawarma outside, to clothes, foodstuff and even hair weave.
We will update you with any official report that emerges on the cause of the fire and any casualties, if any. For now, you are advised to steer clear of the area.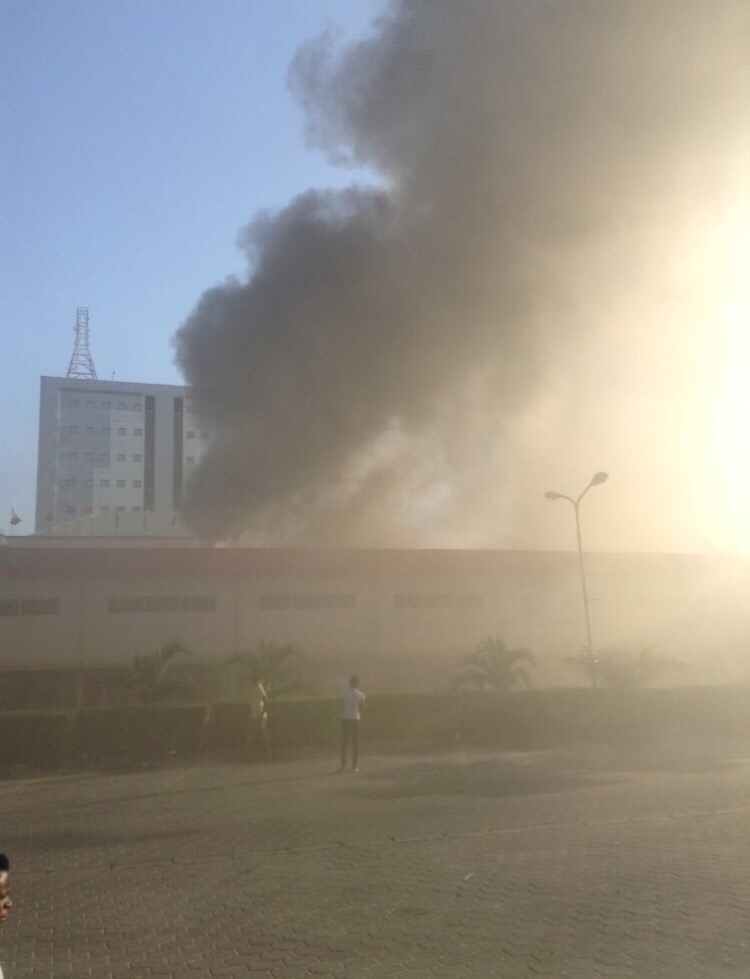 The fire service is currently on the scene.