When Carol and her husband Lynn were diagnosed with cancer, doctors gave them two years to live. That was 11 years ago.
Eleven years ago, my doctor gave me a death sentence. Incredibly, at almost the same time, my husband got similar news.
I'd recently turned 60. Lynn was 62. We'd thought we were just hitting our prime. The best decade of our lives. Wasn't 60 was supposed to be the new 40, or something like that? Then both of us were diagnosed with advanced cancer—Lynn with a malignant brain tumor; me, six weeks later, with Stage 4 ovarian cancer.
I asked the oncologist to give it to me straight: How long did I have? Two years. That was her answer. I tried to process the shocking prediction: I could be dead in two years.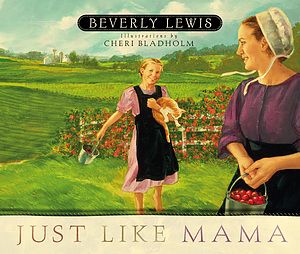 Well, I wasn't. I didn't die. But it was when Lynn and I thought we might be dying that we learned how to live with intent. To make each day matter. To embrace the moment.
What does it mean to live intentionally? Here is some of what we learned:
Be Present
I'm not going to sugarcoat it. Chemo was draining, physically and spiritually. My first instinct was to retreat to the safety and privacy of home, where I could be at my weakest and most vulnerable. My hair was falling out. I had no energy. I couldn't go to work or take a hike in the mountains around our Colorado home. I couldn't even bring myself to go to church.

What would I say when everyone asked how Lynn and I were doing? They wouldn't want to hear that we were feeling discouraged, afraid and overwhelmed any more than I wanted to hear well-meaning suggestions about special diets or miracle supplements that would cure us.
One day our pastor stopped by and I admitted that I'd let my world grow small. "I feel safer at home, where I don't have to answer any questions."
He paused and then said, "Remember, just by showing up you encourage others. You don't have to say anything. They see you and they see your strength. I call it the gift of presence."
I didn't understand what he meant until Lynn and I finally did make it back to church. The first time, we left before the service was over so we could avoid conversations. That afternoon I got an e-mail: "You blessed me because you came to church." By midweek I'd received half a dozen cards saying the same thing. That response gave us the motivation to keep going back. And sometimes the courage to stay and talk to people.

Every three weeks I had to spend a day at the infusion center receiving chemo. Instead of resenting chemo, with all its negative side effects, I decided to be fully present and to "lean into" the experience. I imagined chemo as my friend, not my enemy. It was on my team, and together we were fighting cancer.

Lynn and I were also present for each other. Driving together to our medical appointments (there were dozens of them) and our treatments. Lying in bed, recuperating from chemo (Lynn underwent radiation as well), sometimes too weak to move. We'd jokingly argue about who was the sickest and who should get up and let our old Labrador out. Even who would die first.
Grim, I know, but why not make a joke about what we each knew the other was thinking? Humor can soften reality, and we needed that. Sometimes Lynn would leave me tender notes: "Thanks for all the things you do for me that are seen and unseen," he wrote. "You are such a good grandmother. Your grandgirls will always remember Oma."
But it was the many times when we didn't talk or didn't try to make light of our situation that meant the most to me. The silence was a communion. We each understood what the other was going through and there was nothing that needed to be said. It was enough to know that we were there for each other, as we'd been for more than 40 years of marriage.

Be Open to the Possibilities
I was diagnosed in December 2005. At the beginning of the New Year I sat at my desk looking at my 2006 calendar with all its blank squares, knowing that the only things I'd be filling in were chemo appointments and doctor's visits. Was that all I had to look forward to?
My life used to be full of activity, of meaning. There was my job writing and teaching for MOPS, an international faith-based network of moms' groups. I went for bike rides and long walks with friends, took aerobics classes. Lynn was a lawyer, a partner at his firm. We were active in our church.

Now it was as if all that had been erased, as if I were on the edge of a precipice staring into a deep, dark void. Two years. That's what the doctors said.
When someone from church visited one day, I told him how depressing it was to see all those empty squares on the calendar.
"Don't think of the days ahead as empty. Think of them as open," he advised me. "Be open to the possibilities. Possibilities that your circumstances might hold more than what you see right now."
What possibilities, I wondered. Yet a few days later, Lynn woke up early and, while it took him longer than usual to get ready, he went to work. And the day after that he did it again.
I wondered how he had the energy. Then it hit me: This was his way of living intentionally. His work made him feel fulfilled and renewed and purposeful. I loved my job, but I could no longer handle the responsibilities and the 45-minute commute to the Denver headquarters of MOPS. Instead I offered to babysit our grandgirls on the days I felt strong enough.